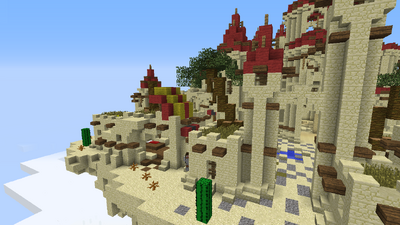 By dostać się do tego miejsca, trzeba ukończyć misję, która polega na zbieraniu magicznych zwoi. Po jej wykonaniu będziemy mogli się tam w każdej chwili dostać. Na wyspie tej występują dwa rodzaje potworów:
Mają one troszeczkę więcej HP niż wilki czy nawet i Wojownicy Imperium, dlatego radzilibyśmy wybrać się tam z większymi obrażeniami niż 20-35 :).
Ad blocker interference detected!
Wikia is a free-to-use site that makes money from advertising. We have a modified experience for viewers using ad blockers

Wikia is not accessible if you've made further modifications. Remove the custom ad blocker rule(s) and the page will load as expected.