Witajcie podróżnicy!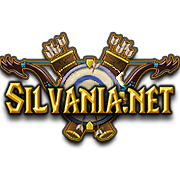 Tutaj znajdziecie wszelką wiedzę o Silvanii, jaką zdołaliśmy i jeszcze zdołamy zdobyć! Nim wyruszycie w swą podróż na dobre, radzimy Wam zagłębić się w lekturę... Chociaż troszkę... Od przybytku głowa nie boli, a zebrana tutaj wiedza nie ma na celu Was przestraszyć, a jedynie wskazać prawidłowe rozwiązanie. Zapewniamy, że wrócicie tu wiele razy, by poznać tajemnice naszego kontynentu. Tę księgę stworzyli: LoukeyMC, XeqaS, Bkg112mpl wraz z informatorami: McNixeron, Galaxxy, Zabojczy. 
Postaramy się wszystko na bieżąco dodawać, dlatego jeśli czegoś nie ma, nie martwcie się! Pojawi się wkrótce... Chcielibyśmy przypomnieć, że mimo wszystko też jesteśmy ludźmi. Hm... Nieważne... Zapraszamy do lektury!
Artykuły
Ad blocker interference detected!
Wikia is a free-to-use site that makes money from advertising. We have a modified experience for viewers using ad blockers

Wikia is not accessible if you've made further modifications. Remove the custom ad blocker rule(s) and the page will load as expected.